Back to top
The University of Chicago has a long tradition of innovative research in the neurosciences. K. C. Cole developed the voltage clamp here, Stephen Polyak and C. J. Herrick did pioneering work on the anatomy of the retina and brain, and Jack Cowan and Hugh Wilson were among the first to develop mathematical analyses of the dynamics of cortical neurons using non-linear dynamics. This tradition is continued in Graduate Program in Computational Neuroscience, which provides an interdepartmental and interdivisional focus for multidisciplinary training in neuroscience.
Computational neuroscience is a relatively new area of inquiry that is concerned with how components of animal and human nervous systems interact to produce behaviors. It relies on quantitative and modeling methods to understand the function of the nervous system, natural behaviors and cognitive processes, and to design human-made devices that duplicate behaviors. Course work in computational neuroscience can prepare students for research in neurobiology, psychology, or in the mathematical or engineering sciences. Graduates from this program move to traditional academic careers, to careers in biomedical research or engineering, or to opportunities in the corporate world.
The average time to PhD is 5.7 years.  Since its inception in 2001, the Program in Neurobiology has awarded around 40 PhD degrees. Graduates from this program move to traditional academic careers, to careers in data science, biomedical research, engineering, or to opportunities in the corporate world.
Curriculum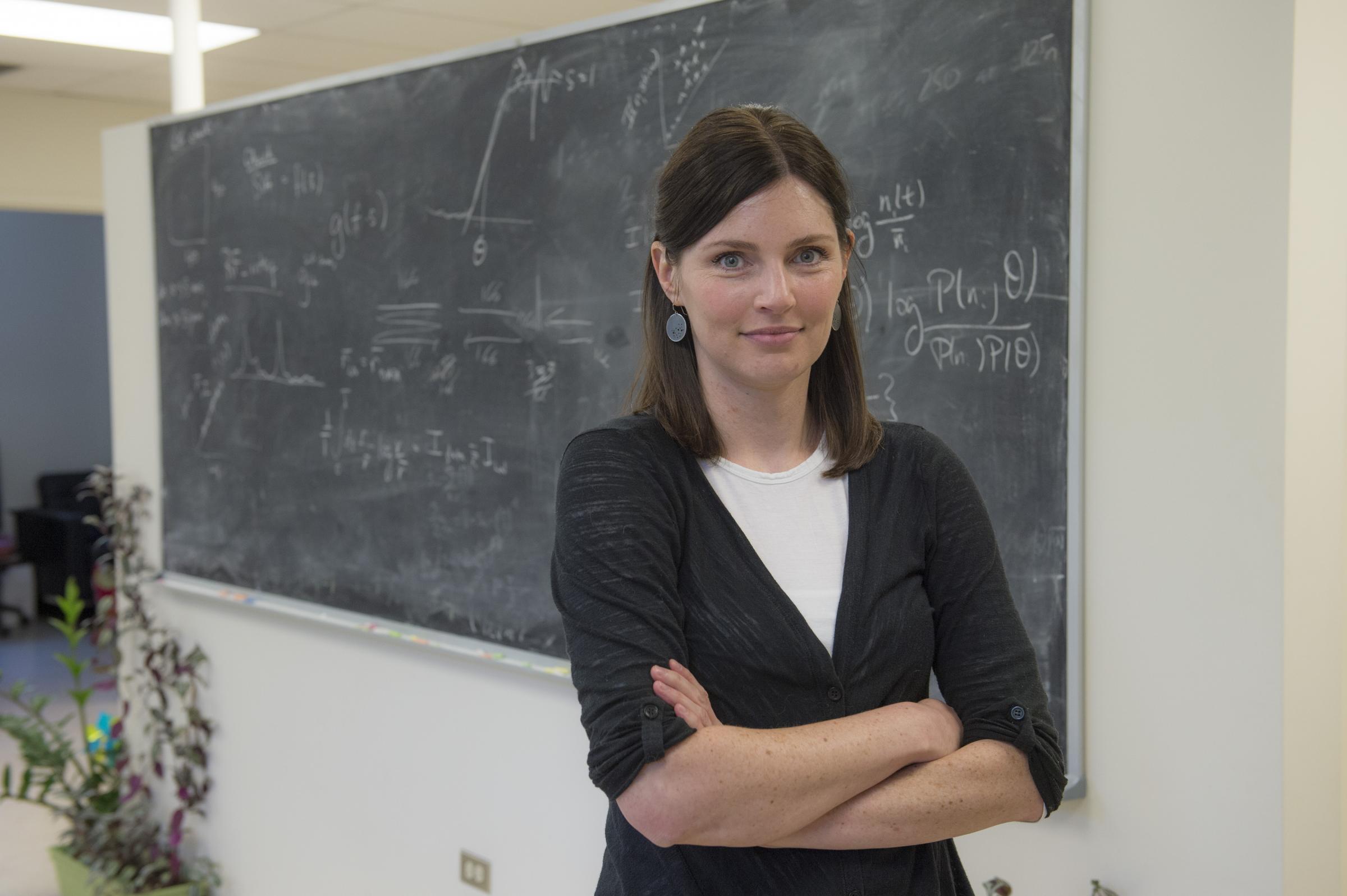 Coursework
Required Courses
Computational Neuroscience students are required to take the following courses before their qualifying exam:
Three neuroscience core courses (Cellular Neurobiology, Survey of Systems Neuroscience, and Behavioral Neuroscience), 
Two computational neuroscience courses (Methods in Computational Neuroscience, Computational Approaches to Cognitive Neuroscience)
Three biological mathematics courses (Mathematics Methods for the Biological Sciences I & II, and Signal Analysis and Modeling for Neuroscientists).  Students who have some background in differential equations and linear algebra may place out of taking Mathematics Methods for the Biological Sciences I & II and should instead take two elective courses.
One course in the Theoretical Neuroscience sequence (Single neuron dynamics and computation; Network dynamics and computation; Statistics and Information Theory). 
Students who have a background in the area of one of the required courses can normally receive permission to place out of these courses from the Graduate Program Director. 
Elective courses:  Students can take courses related to their interests from any appropriate department within UChicago or from the Department of Biomedical Engineering at IIT.  They should discuss their interests with the Graduate Program Director or their thesis advisor, if they have chosen one.  Students wishing to take courses at the Illinois Institute of Technology should contact the cluster director to make appropriate arrangements.
Ethics courses:  All students are required to take the course in the Ethical Conduct of Science offered by the Biological Sciences Division during spring quarter of their 1st year, and the "senior-level" course offered by the neuroscience cluster during the Spring of their 4th year.
Teaching requirement:  Students are required to serve as teaching assistants in two courses without pay.  Students register for a divisional course in the quarter of the TA and fill out a certain amount of paperwork to formalize each TA. This requirement is usually fulfilled during years 2 and 3.  They are encouraged to work as teaching assistants in computational neuroscience courses or in neurobiology courses in the College or medical school.  Students are paid for subsequent TA-ships, although teaching after meeting the requirement is generally discouraged because it takes time away from thesis research. 
Admissions
Students with undergraduate degrees in biology, neuroscience, cognitive science, psychology, any of the quantitative sciences or any of the engineering disciplines are invited to apply to the Graduate Program in Computational Neuroscience.
Students who are interested in Computational Neuroscience, but who prefer earning a Ph.D. in a cognate discipline can do so by pursuing a Ph.D. through the departments of Computer Science, Mathematics, Neurobiology, Physics, Psychology, or Statistics, and taking Computational Neuroscience courses.
The University of Chicago welcomes applications from students who are members of groups underrepresented in science, including students with disabilities. For information on the BSD efforts to recruit and retain students with a diverse background, please visit our office of diversity.
Prerequisites: Computational neuroscience is inherently interdisciplinary, and most students doing graduate work in this area will have strengths in one of the relevant areas and weaknesses in others. Program requirements are designed to address background deficiencies, so students with uneven backgrounds should not hesitate to apply. A year of college level calculus is an absolute prerequisite. Ideally, applicants should have some collegiate level course work in biology (optimally including an introductory neurobiology course), an introductory psychology course, and some mathematics (such as linear algebra and elementary differential equations) beyond calculus. Students who have not had prior exposure to linear algebra and differential equations may be asked to take appropriate courses in these areas before taking the mathematics sequence within the computational neuroscience curriculum.
Recruitment: We would love to talk to you during  one of our recruitment events, and we always have a table staffed with faculty and students at the SfN graduate fair. Or came and visit us on campus if you are in Chicago. For arrangements, please contact neurograd@uchicago.edu.
Admission to the Ph.D. program in Computational Neuroscience is coordinated through the Division of Biological Sciences. The application system opens in early September, and  completed applications need to be submitted by December 1. You may apply to as many as four programs with one application, but please list the program of most interest to you first; this program will be given priority in reviewing your application. 
Applicants are expected to have completed a bachelor of arts (BA), bachelor of science (BS), or equivalent degree from an accredited college or university by the time they matriculate.

Find out what we need from you
Still have more questions? Send us an email!
Financial Support
Financial support includes tuition and fees, and provides a stipend. The graduate stipend is maintained at a level affording a reasonable local standard of living, is competitive with awards offered at comparable institutions, and is periodically adjusted in response to cost-of-living increases. Such assistance is guaranteed through the student's first five years of study, conditional on satisfactory degree progress, and is extended to completion of degree in all but the most unusual of circumstances.
Learn More About Financial Support
The 2018–19 stipend will be $31,736 plus health insurance fees. We also provide a one-time $750 relocation payment.
All new and continuing graduate students are encouraged to seek individual merit awards, such as NSF Graduate Research Fellowships, NIH individual National Research Service Awards, or Department of Defense awards, whenever possible, and are provided support during the application process.
M.D./Ph.D. Opportunities
Joint degrees with the Pritzker School of Medicine are available to students wishing to pursue this path.
Integrative Training in Addictions
The NIDA T32 Training Program provides a unique multidisciplinary opportunity for those interested in addiction and substance abuse research.