Back to top
Summer Quarter
---
Full-time thesis research
Weekly Journal Club Meetings with Honors director and honors students
Autumn Quarter
---
NSCI 29200 Part-time thesis research
Weekly Journal Club Meetings with Honors director and honors students
Winter Quarter
---
NSCI 29201 Part-time thesis research
Weekly Journal Club Meetings with Honors director and honors students
Spring Quarter
---
NSCI 29202
Weekly Journal Club Meetings with Honors director and honors students 
5th week – Completed written thesis due
7th week – Final thesis presentations with the student's PI in attendance
For questions regarding the Bachelor of Science with Honors program, please contact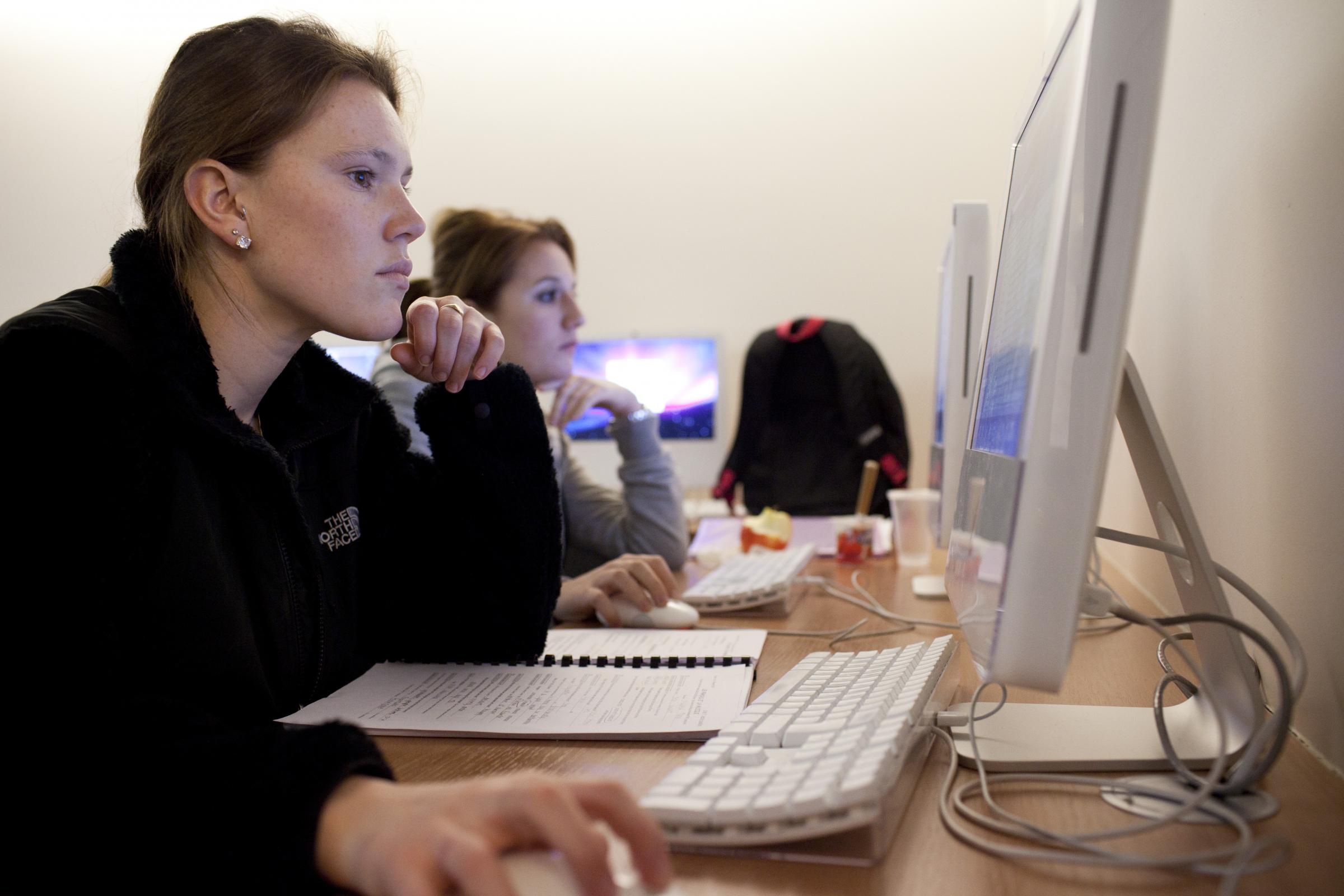 The centerpiece of the honors program is original neuroscience research under the direction of a member of the neuroscience faculty. 
---
The Bachelor of Science in Neuroscience with Honors entails all the requirements for a Bachelor of Science, plus a GPA requirement and additional experimental research. The program is open to Neuroscience Majors with a GPA ≥3.5 in the major, and ≥3.25 overall. This level of achievement must be maintained throughout the academic year to receive honors.
A faculty sponsor and approved topic must be identified before applying. The Honors Committee will look for evidence of commitment and promise in each student's record. This includes excellent grades, previous research experience, and the quality and interest of the research proposal. We strongly suggest that students have lab experience prior to applying so that they are able to write a strong research proposal. 
The Honors program begins with 10 weeks of full-time research during the summer quarter between their third and fourth years, and continues with research as a graded elective research course during each quarter of their fourth year. A stipend is provided during the summer research component of the honors program.
Students will write up their work as a paper in the format of a J. Neuroscience journal article and submit it to the Honors Committee for approval no later than the end of the fifth week of the spring quarter. Students must also make an oral presentation of their work to the Committee.
Students must apply for admittance to the Honors program in the spring of their third year after identifying a faculty sponsor. Applicants are also responsible for sending the name of the intended faculty sponsor to neurohonors@uchicago.edu.
The application, which consists of a research proposal, a personal statement and transcript, will be evaluated by a faculty committee. Successful candidates will be contacted within two weeks of evaluation.
Application Process
Before beginning the application process, students need to first find and secure a research lab.
Tips on how to do so can be found here.
Applicants should submit the following, in a single PDF, to neurohonors@uchicago.edu:
(1) A one-page statement describing motivation to pursue the Honors degree, any previous research experience, selection of the mentor, overall intellectual goals and any plans for post-graduate education.

(2) 2022 Neuroscience B.S Honors Course Plan

(3) You will need a letter of faculty support. Administrative staff will reach out to your faculty sponsor and request a letter on your behalf, be sure to make prior arrangements.

(4) A project description: Abstract of no more than 500 words describing overall project goals and rationale; Detailed project description of no more than 3 pages (minimum font size 11; including figures and tables) covering the significance and aims of the scientific research project and the proposed methods of study.

(5) A bibliography of up to 30 references.
Students will receive a Bachelor of Science with Honors at the completion of their fourth year if they:
Attend required weekly meetings

Honors students are required to meet with the Honors Director weekly for one hour to discuss research progress and for student presentations of neuroscience journal articles. This series of meetings acquaints students with a range of research topics and allows students to present their own work and receive feedback from others.
Are assessed quarterly
Each student's GPA will be reviewed after the completion of each quarter to ensure the required performance has been maintained (
≥
3.5 in the major, and
≥
3.25 cumulative). The student's PI will also submit a review of laboratory performance quarterly.
write a thesis
Students will prepare an experiment-based thesis in the format of the
Journal of Neuroscience
article (Abstract
≤
250 words, Introduction
≤
650 words, Discussion
≤
1500 words). The thesis will be due at the end of the 5th week of the spring quarter. Faculty members outside of the student's chosen lab will evaluate the thesis.
present their work

Thesis work will be presented as a 20-minute research talk in a symposium during the 7th week of the spring quarter. Talks are evaluated by Neuroscience faculty. An award is given for the best talk each year.
The timeline of the honors is as follows
---
Quarterly Assessment
GPA will be examined after the completion of each quarter to ensure standards have been maintained (≥3.5 in the major, and ≥3.25 cumulative). Student's PI will also submit a review of laboratory performance quarterly.