Independent Research
Students have an opportunity to transform knowledge learned in the classroom into tangible skills and to experience science as an evolving truth by engaging in research. Under the supervision of Neuroscience faculty, students develop valuable scientific techniques and problem solving skills while learning to function independently in a laboratory setting.
Students can work in a laboratory setting through several mechanisms. Interested students should do online research, utilize the CCRF resource, and read faculty and lab web pages to get a sense of the kind of research being done on campus. Undergraduates pursuing a BS or honors in Neuroscience will be required to complete experimental research within a laboratory setting.
Here are some tips on how to get started and what opportunities are available: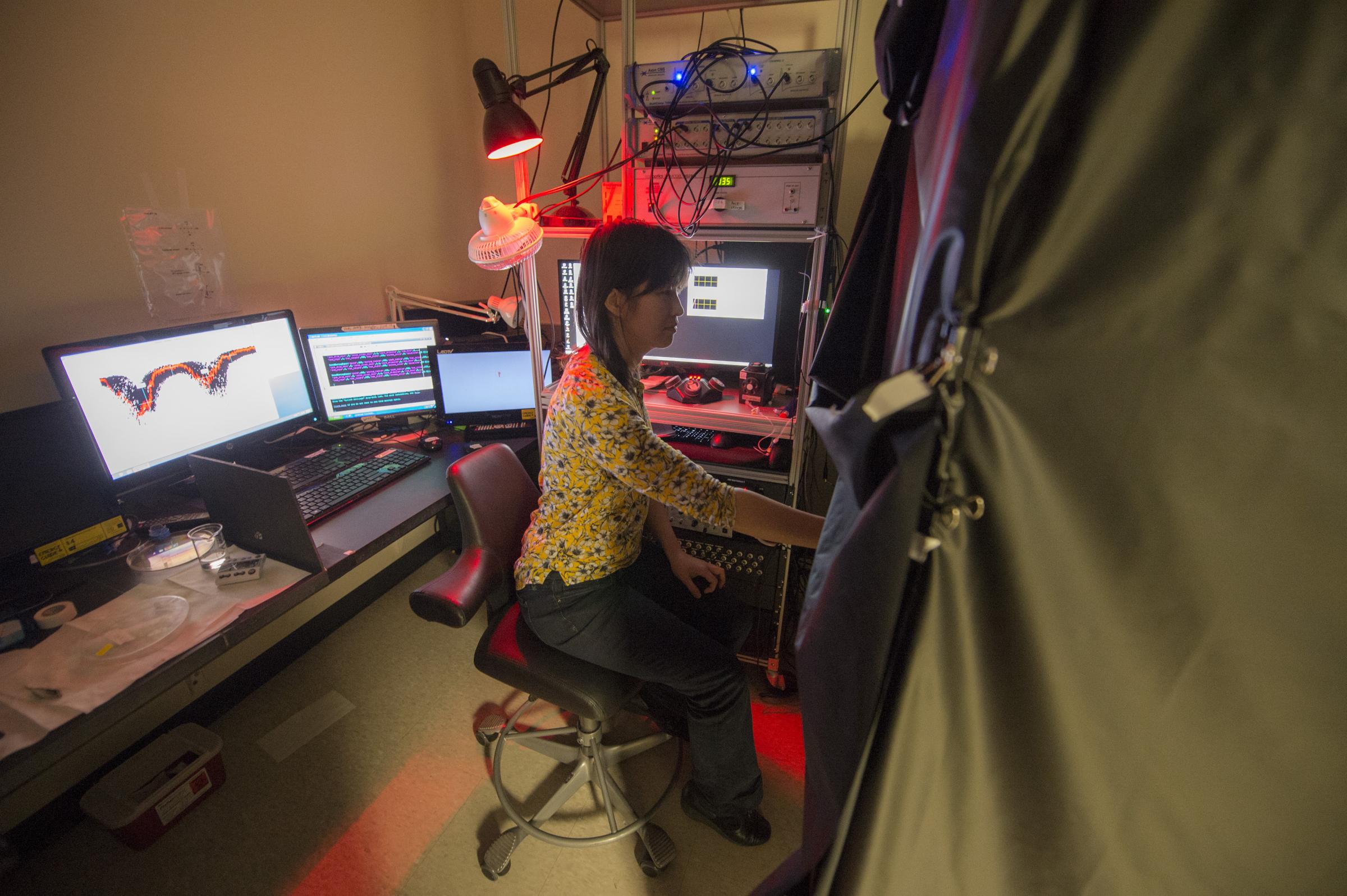 Internships & Fellowships
---
Neuroscience research metcalf internship
The Metcalf Internships provide opportunities for students to conduct independent research during the summer. This opportunity is competitively awarded to 2nd and 3rd year UChicago students majoring in Neuroscience.
Students must work with a UChicago faculty member (= Principal Investigator or P.I.) to develop an original project that is feasible within the confines of this 10-week program. Once accepted, student interns are expected to work full-time in a Neuroscience laboratory on campus, toward completion of their proposed project. Interns must also participate in faculty-led weekly meetings.
The 10-week program occurs during the summer quarter and students may not register for any courses during this time. A $5,000 stipend is awarded to accepted applicants.
All applicants must submit faculty recommendation information via email to neuromajor@uchicago.edu
.
Our deadline for 2020 applications has already passed. Please check back later for our 2021 application deadline.
Developmental Neurobiology undergraduate fellowship
The Developmental Neurobiology Undergraduate Fellowship Opportunity (DNUFO) is a summer research opportunity designed to facilitate cross-departmental collaboration. This fellowship will offer undergraduates the opportunity to take advantage of the breadth and depth of developmental neurobiology, while exposing them to research outside of their immediate interests. Fellows will also have the opportunity to foster personal networks within and outside the university.
Students will be required to perform 10 weeks of full-time research in their host labs, as well as various other responsibilities. Fellows will receive a $5,000 stipend. In addition, the host laboratory will receive funds to cover expenses related to travel, room and board related to conference attendance.
Letters of recommendation are to be emailled to neuromajor@uchicago.edu.
Our deadline for 2020 applications has already passed. Please check back later for our 2021 application deadline.
bscd fellowships in quantitative biology

The Quantitative Biology Summer Research Fellowship is an opportunity for students to complete a research project in any field of biology (e.g. ecology and evolution, systems biology, statistical genetics) using quantitative tools (e.g. statistical, computational, or mathematical methods). The research projects will be primarily computational in nature, although students may also engage in experimental data collection to support their aims.

In addition to working on research, students will take part in a regular student-led seminar facilitated by D. Kondrashov with the aim of acquiring new quantitative skills to support their research progress. The goal of the program is to create a community of undergraduate scholars and provide them with an intensive, interdisciplinary research and learning experience.

Our deadline for 2020 applications has already passed. Please check back later for our 2021 application deadline.
Neuroscience Internship at the college de france
The Neuroscience Major is excited to announce the availability of up to 5 Collège de France Neuroscience Internships. These paid internships will support 10 weeks of independent research in Paris at the elite Collège de France. Check back for 2021 deadlines.
This internship is open to 1st, 2nd, and 3rd year  Neuroscience majors and is intended to broaden the scientific and cultural perspective of students who have already discovered an affinity for and interest in laboratory work. During the spring quarter, students will prepare for the summer by reading and studying the methods, findings, and interests of the laboratory that they will join at the Collège de France and the Institut du Cerveau et de la Moelle Epiniere.
Required Materials for Application
Resume
Cover Letter
Name of Faculty Recommender - The student is responsible for emailing us the name of the faculty member who will furnish a recommendation for the student to neuromajor@uchicago.edu.
Applications for this internship are typically due in February and can be found through the Handshake portal once available, with the recommendations due a week before the application deadline. Completed applications are to be submitted through Handshake by 11:55pm - Late or incomplete applications will not be considered. In anticipation of applying, interested students should peruse the Collège de France website.

Stipend, Accommodation and Airfare
Students will receive a total compensation package of $5,000 from the University of Chicago. In order to take full advantage of the support offered through the UChicago Center in Paris, students must arrive by June 20th and students will be housed at la Cité. Career Advancement will pay for the students' airfare and lodging directly and the cost of airfare and lodging will be subtracted from the student's $5,000 Metcalf award, and students will receive a check for the remaining amount. In addition, students will receive a living stipend from the Collège de France. The living stipend will be about $1,000 (depending on exchange rates) for the summer, and will be disbursed in two installments.

If you have any questions regarding the internship, please reach out to neuromajor@uchicago.edu  
Marine Biological Laboratory Summer Undergraduate Research Fellows Program

**This internship is part of the University's Jeff Metcalf Internship Program. Please review the Metcalf Interns' Responsibility Notice to learn more about program requirements for Metcalf interns.

As part of the Jeff Metcalf Internship Program from the University of Chicago, a cohort of exceptional undergraduate fellows will be awarded a nine-week summer research experience (June 14 - August 14, 2020) hosted at the Marine Biological Laboratory. The Jeff Metcalf Summer for Undergraduate Research Fellows (SURF) is an opportunity exposing University of Chicago students to the world-class science conducted at the MBL.
This opportunity is open to 1st, 2nd, and 3rd year undergraduate students and is designed to help students explore science beyond their core courses and immerse in comprehensive discovery research over a 9-week summer experience. Augmenting student learning are career enrichment opportunities such as required weekly lunch seminars with MBL faculty, evening science lectures, professional development opportunities, social and cultural engagements, and a chance to go on an excursion aboard the research vessel Gemma. Metcalf fellows will also have meetings with a scientific mentor and mandatory bi-weekly Metcalf meetings. These experiences are tailored to foster student-faculty relationships, help to develop academic and professional credentials and aid students in refining their career goals. A link to MBL's Education website can be found here: http://www.mbl.edu/education/undergraduate-programs/jeff-metcalf-summer-for-undergraduate-research-fellows/.
Important Note: In order to apply for this program you must attend a mandatory information session (date and location TBD). If you are unable to attend this info session and need to schedule a make-up appointment, please reach out to David Lerner 
Required Materials for Application
Resume or Curriculum Vita
Cover Letter
Statement of Interest
Unofficial Transcript
Letter of Recommendation
For details and to apply, please review all requirements through the Handshake portal.

If you have any questions regarding the internship, please reach out to neuromajor@uchicago.edu  
It is only through directly experiencing

the joys and tribulations of the research process

that students can discover their own affinity for

and interest in laboratory work.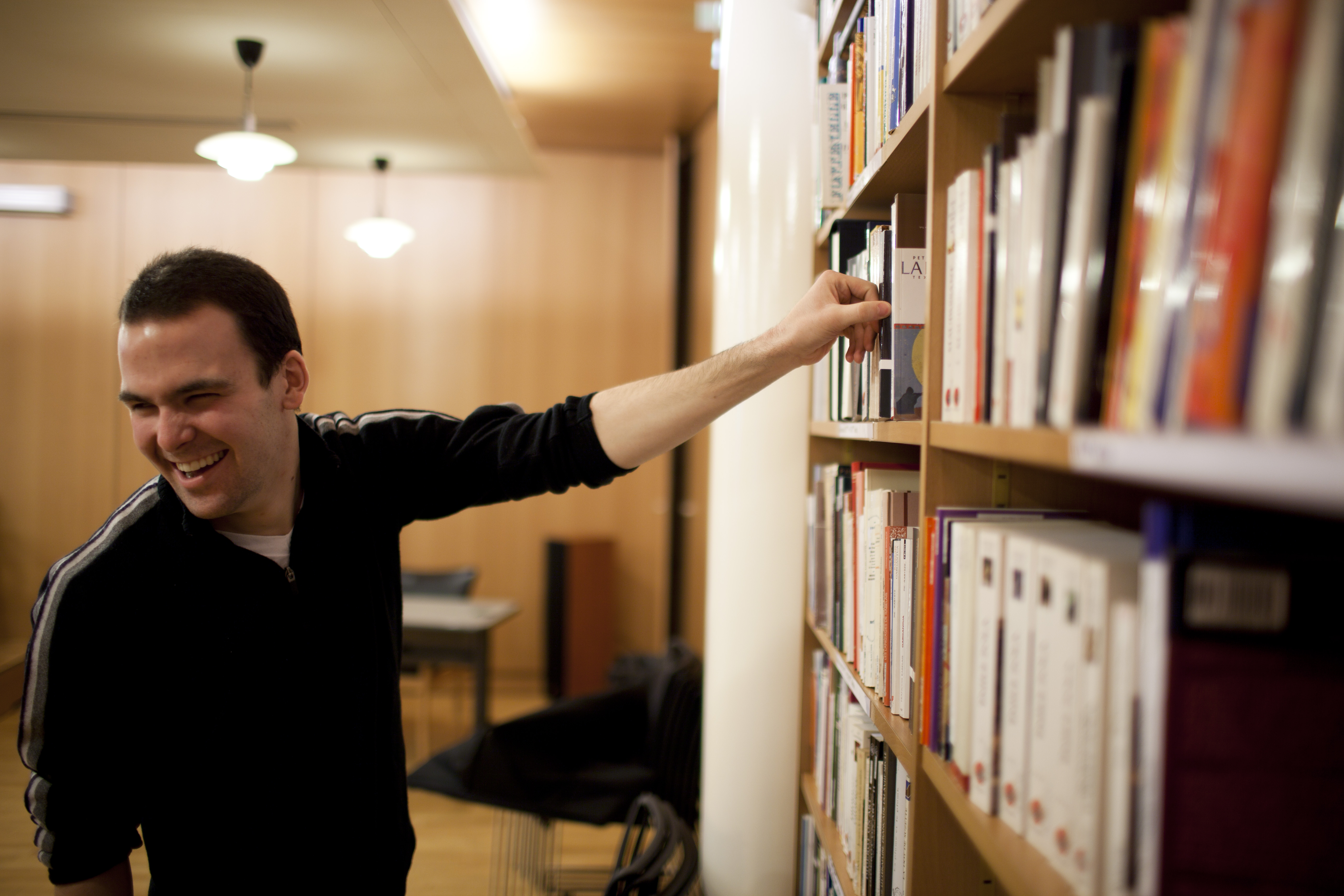 College Center for Research and Fellowships
---
The College Center for Research and Fellowships (CCRF) supports students as they pursue transformative experiences through scholarly undergraduate research and nationally competitive fellowships.
CCRF provides high-impact advising to all undergraduates interested in pursuing scholarly research, including:
Assisting students in finding and applying to research opportunities at UChicago and beyond;
Helping students to find Faculty and research mentors;
Working with students to navigate and secure funding sources for their research; and
Encouraging and supporting students to present and publish their research.
Quarterly drop-in hours, scheduling an advising appointment, and other information can be found on the CCRF website.