Sign Up for 'The Synapse'
Our Weekly Mailing List with Announcements for the Neuroscience Community.
Back to top
Upcoming Events
For previously recorded events, please see our Recorded Seminars page.
October
Neuroscience Institute Neurobiology Seminar
October 6, 1:00pm
Takaki Komiyama, PhD
Professor and Vice Chair of Neurobiology
University of California at San Diego
"Motor cortex circuits for control of learned movements"
SBRI J461
The Inaugural Coleman R. Seskind, MD Lecture
October 6, 4:00pm
Jack W. Szostak, PhD
Department of Chemistry and the College
Chief, Cognitive and Behavioral Neurology, VA Boston Healthcare System
"Why Did Biology Begin with RNA and Not Something Else?"
BSLC Room 115
To attend virtually via Zoom, please register here.
Neuroscience Seminar Series - CON
October 11th, 11:00am
Lauren O' Connell, PhD
Stanford University
"Lessons from poison frogs on ecological drivers of behavioral diversification"
KCBD 1103
Neuroscience Seminar Series
October 25th, 11:00am
Scott Linderman, PhD
Stanford University
"Latent States of Brains and Behavior"
KCBD 1103
November
Neuroscience Seminar Series - CON
November 1st, 11:00am
Jeff Lichtman, PhD
Harvard University
"The Role of Connectomics in Neuroscience"
KCBD 1103
Marylyn C. Grabosky Lecture in Psychology and Neuroscience
November 3, 3:30pm-5:00pm, with reception to follow
Marina Bedny, PhD
Department of Psychological and Brain Sciences, Johns Hopkins University
"Built to learn: Insights into nature and nurture from studies with people born blind and cultural expertise"
Register Here
Neuroscience Seminar Series - CON
November 8th, 11:00am
X. William Yang, PhD
UCLA
KCBD 1103
Neuroscience Seminar Series - CNS
November 22nd, 11:00am
Ken Miller, PhD
Columbia University
KCBD 1103
Neuroscience Seminar Series - CNS
November 29th, 11:00am
Uri Hasson, PhD
Princeton University
KCBD 1103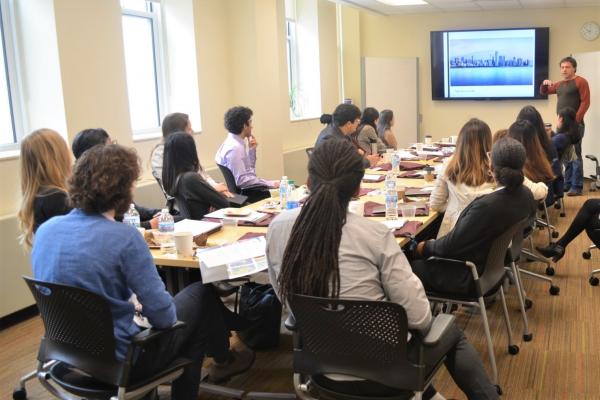 October 6th, 2022 | 4:00pm