Back to top
Neuroscience is the multidisciplinary study of nervous systems.
---
The sheer scope of neuroscience necessitates numerous scientific approaches to achieve understanding of sensation, perception, cognition and behavior. Consequently, students in the major are provided with access to a wealth of scientific variety including biology, psychology, physics, chemistry, computer science, engineering, mathematics, statistics and medicine. Neuroscience faculty at the University of Chicago have expertise in all of these areas and are distributed across the Biological Sciences, Social Sciences, and Physical Sciences Divisions.

The course of study in the undergraduate major in neuroscience provides students with the background and skills appropriate to pursue a diverse set of careers. These include established neuroscience career paths in academia, medicine and the pharmaceutical industry as well as new emerging careers in economics, machine learning and analytics, to name but a few.
Program of Study
Neuroscience is concerned with the function of nervous systems. The BA, BS, and BS Honors degrees in neuroscience provide a broad foundation in understanding neural function from the perspective of molecules, cells, circuits, systems, organisms and species.
The Neuroscience department splits the major between the Bachelor of Arts and Bachelor of Science degrees, with an Honors program available to BS students. The BA degree offers thorough study in the field of neuroscience and provides flexibility in elective choices. The BS degree offers a more intensive program of study that includes individual research. 
Students who wish to incorporate neuroscientific literacy into their degree but have primary interest in other fields can choose to obtain a Minor in Neuroscience.
Students who are majoring in biological sciences and are interested in mathematical approaches, or students who are majoring in the physical sciences and are interested in neuroscience can choose to obtain a Minor in Computational Neuroscience.
Program Requirements
Bachelor of arts
Bachelor of science
The principal distinctions between the BA and BS programs are enrollment in faculty supervised research and additional required neuroscience courses.
Receiving the BS degree requires:
1. A total of 10 electives
2. Approval by the major of a proposed research project
3. Enrollment, as an elective, into 1-3 quarters of experimental or scholarly research with a Neuroscience faculty member
4. A passing written thesis and poster presentation
Find more detailed information on the
Bachelor of Science page
Honors program
The principal distinctions between the BS and BS with honors programs are a GPA requirement and more extensive and immersive faculty supervised research.
Receiving the BS with honors degree requires:
1. Admittance to the honors program
2. A GPA of 3.5 in the major, 3.25 cumulative
3. Enrollment, as an elective, into 3 quarters of experimental or scholarly research with a Neuroscience faculty member. The program additionally requires full time research during the summer between third and fourth year
4. A passing written thesis and a public talk organized by the NSCI administration
Find more detailed information on the
Bachelor of Science with Honors page

Visit the College Course Catalog for more detailed information on all programs.
---
NSCI Paid Teaching Assistant Opportunities
Neuroscience undergraduates that exhibit exceptional comprehension in their courses are
encouraged to apply for a NSCI Paid Teaching Assistant Opportunity.
NSCI undergraduate TAships require successful completion of the course.
Complete the NSCI Undergraduate Paid TA Interest Form Here
Upcoming Neuroscience courses to TA include:
NEUROSCIENCE FUNDAMENTAL COURSES
NSC 20100 - Neuroscience Laboratory, Winter Quarter 
NSCI 20101 - Foundations of Neuroscience, Autumn Quarter
NSCI 20111 - Cellular Neurophysiology, Winter Quarter
NSCI 20130 - Systems Neuroscience, Spring Quarter
BIOS NEUROSCIENCE COURSES
BIOS 10140 - Inquiry-based exploration of biology
BIOS 14112 - Workings of the human brain: From brain to behavior
NSCI UNDERGRADUATE ELECTIVES
Questions? Contact neuromajor@uchicago.edu.
NSCI Spring Quarter at the Marine Biological Laboratory
The University of Chicago is pleased to offer the upcoming Neuroscience Quarter at the Marine Biological Laboratory (MBL) in Woods Hole, MA, in Spring 2023. The NSCI MBL Spring Quarter will run from March 20 to May 26, 2023.
Applications for Spring 2023 are now open. Please visit the NSCI MBL Spring Quarter site for further details. Submit your application here. 
The NSCI MBL Spring Quarter will allow a small group of students to participate in an immersive neuroscience quarter at the MBL. There are three NSCI specific courses, each of which will have a lecture and lab component. Each course will take advantage of the diversity of research experiences that can only be accessed at MBL. Each NSCI course will have a duration of 3 weeks. Together these three courses comprise a full quarter 3-course schedule.
The Fundamentals of Synapses course will examine the structure and function of the synapse, the means through which neurons communicate. Much of our fundamental understanding of the synapse arises from classic studies using marine and aquatic models. 
The Neurons and Glia course will provide in-depth analysis of the molecular and cell biology of the nervous system using advanced imaging and molecular biological approaches.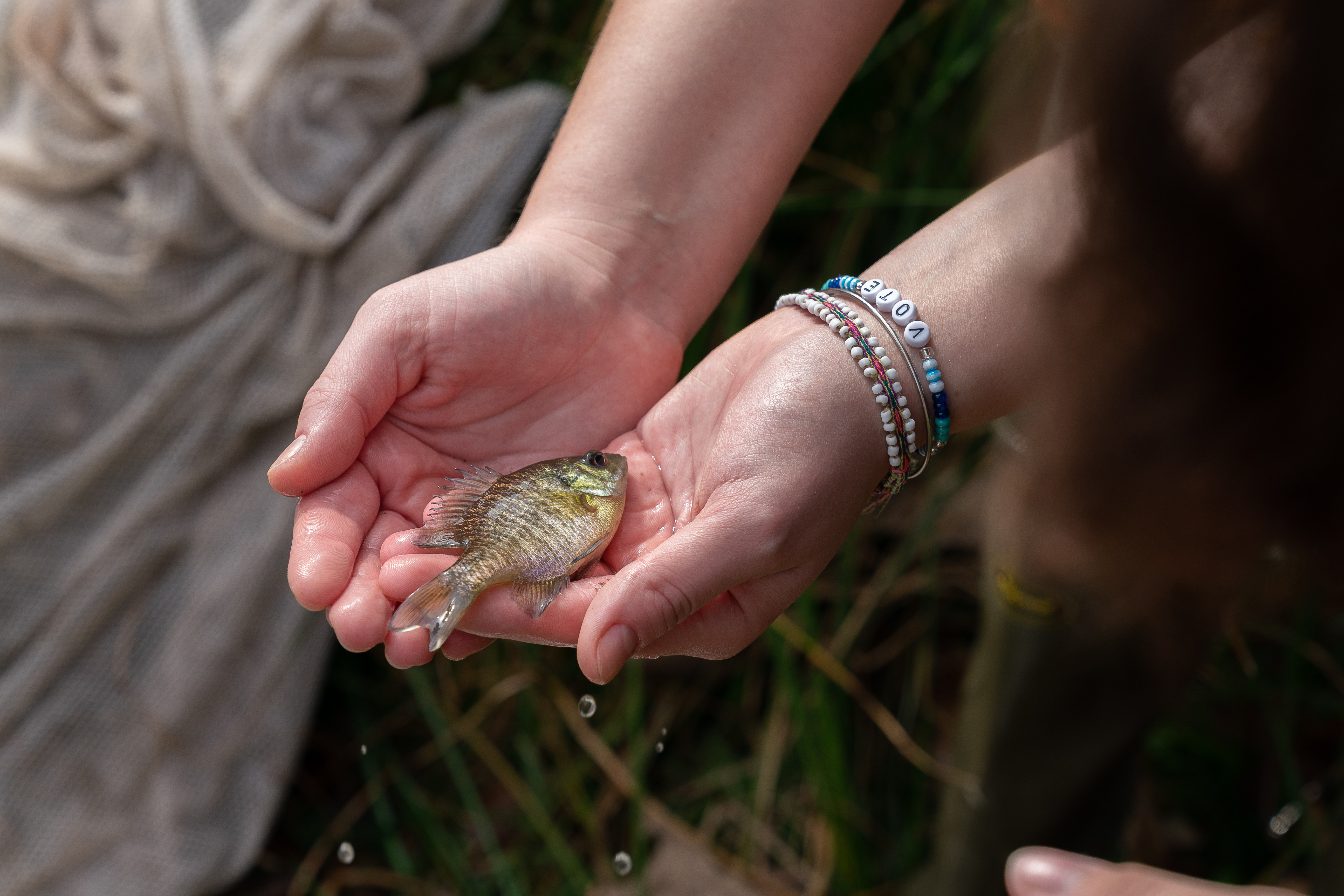 The Dynamic Camouflage: Behavior, Visual Perception and Neural Skin Patterning in Cephalopods course will take an integrative approach to the examination of the neurally controlled system of dynamic defense against visual predators.
Students may also register for a Visual Language course that can be used to fulfill the general education requirement in the Arts, and/or they may register for an MBL version of Physics III rather than one of the NSCI courses. 
The NSCI Undergraduate Administrative Team
A.J Ferretti - 
Undergraduate Education Coordinator
A.J Ferretti -  
Undergraduate Education Coordinator
 
Parkker Burgan -
Website and Communications Specialist
 
Jason MacLean, PhD - 
Director of Undergraduate Studies in Neuroscience
 
Stephanie Dubbeld - 
Administrative Director